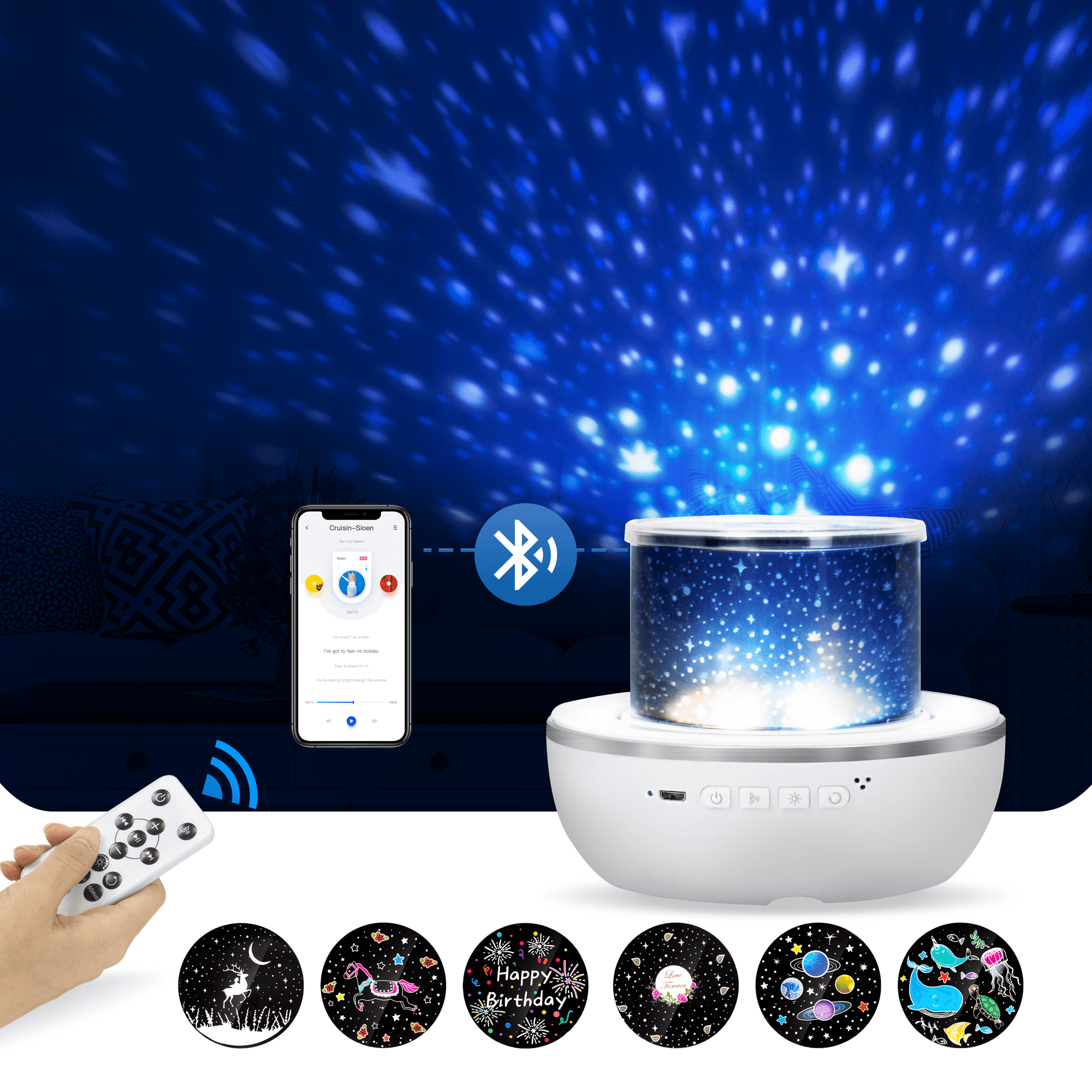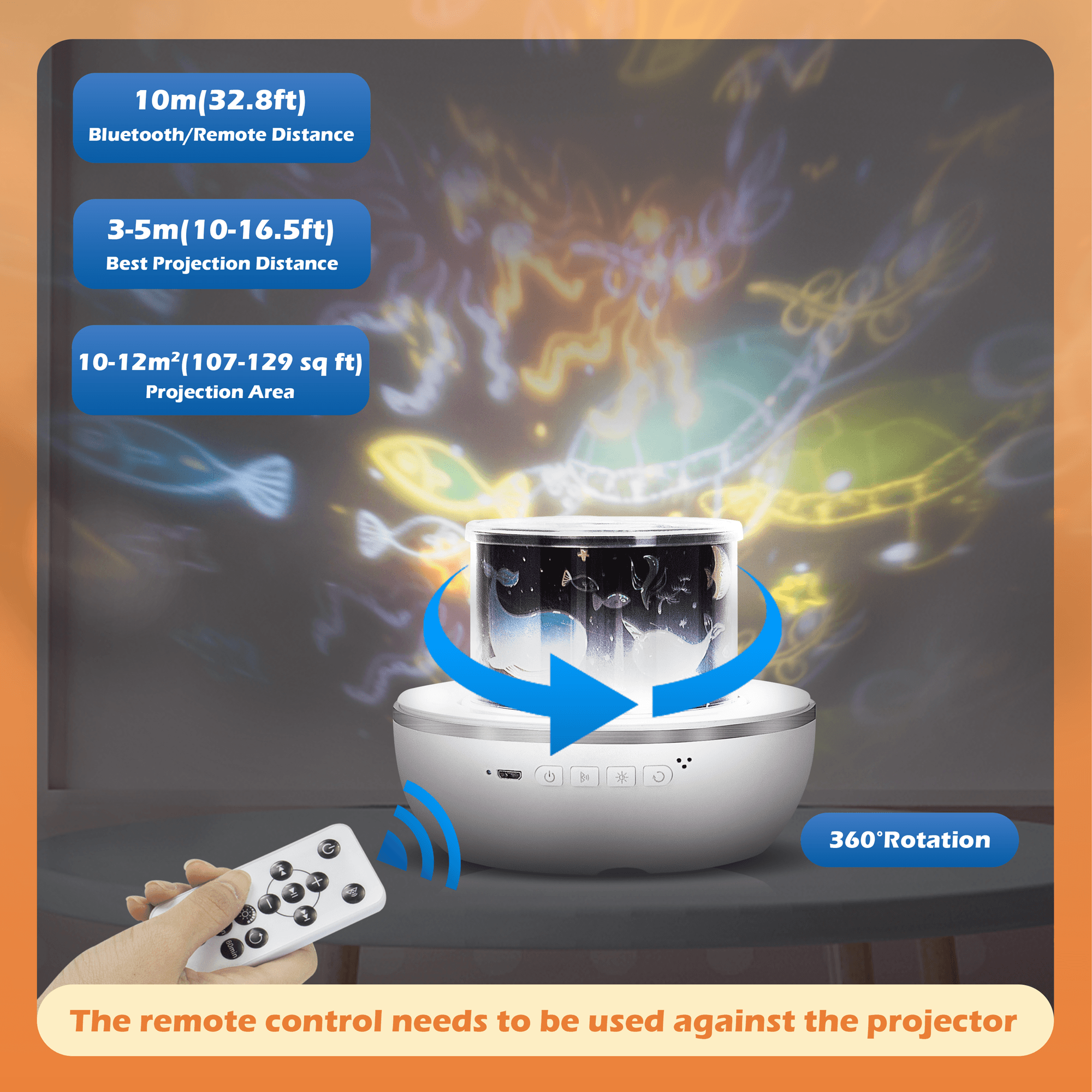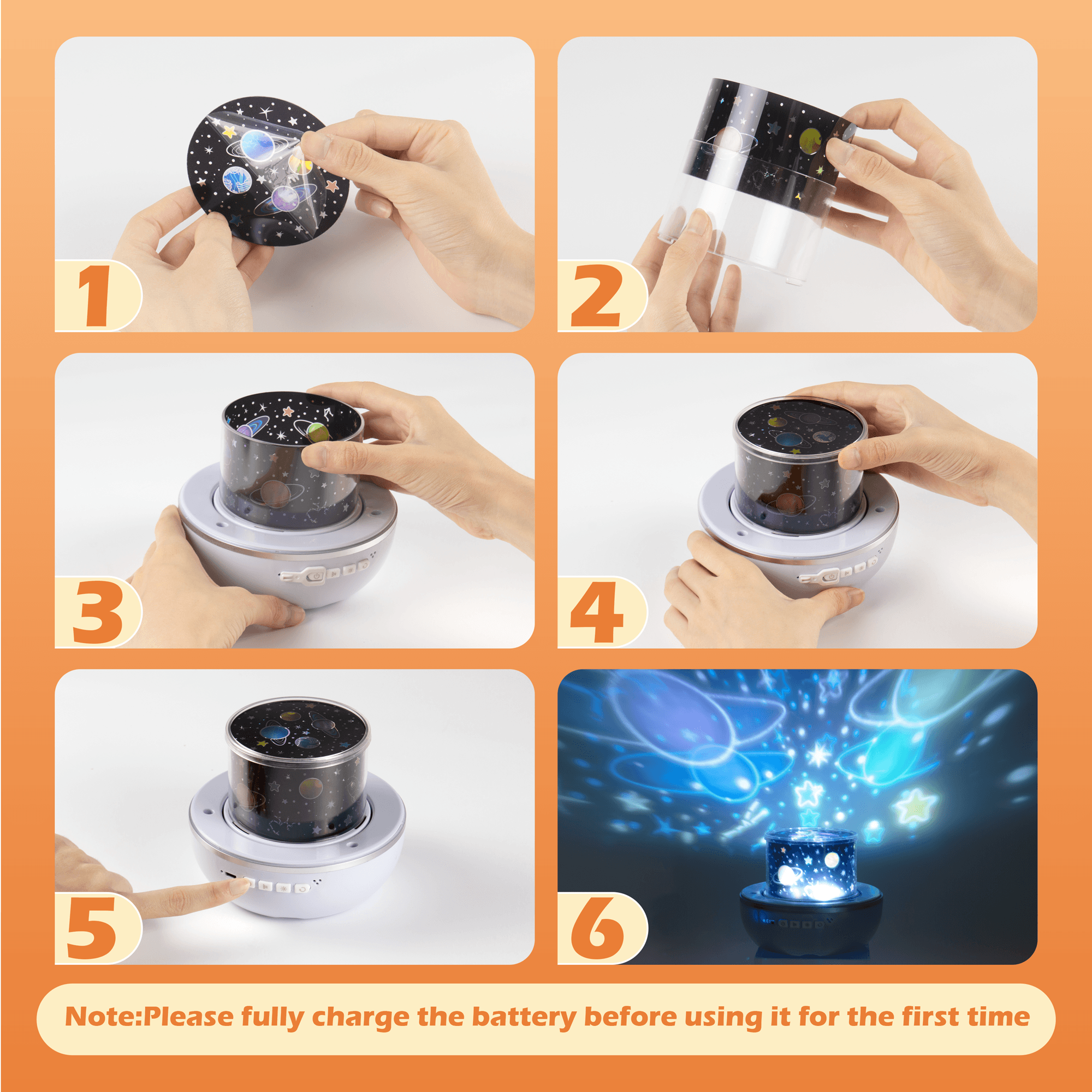 Baby Night Light Projector with Bluetooth Speaker Timer
---
Soft Night Sky Projector
It is a child-friendly lamp that projects images such as stars, universe, sea creatures, jungle animals or flowers onto the wall and ceiling. In addition to "Happy Birthday", it contains 6 films that can be projected for a birthday party. And it can be rotated 360 degrees.

Tri-colour light and three brightness modes
Yellow, white, blue these three colours and strong, medium, weak these three brightness levels can project 9 different light modes.

Bluetooth function
Compared to other products in the same series, the baby star lamp can be a Bluetooth audio that can connect to your phone.

Gifts that bring joy to children
The sensory light is designed for children. It can not only be a toy for entertainment, but also an assistant to help them fall asleep. It is a good choice as a birthday or Christmas gift for children.
---