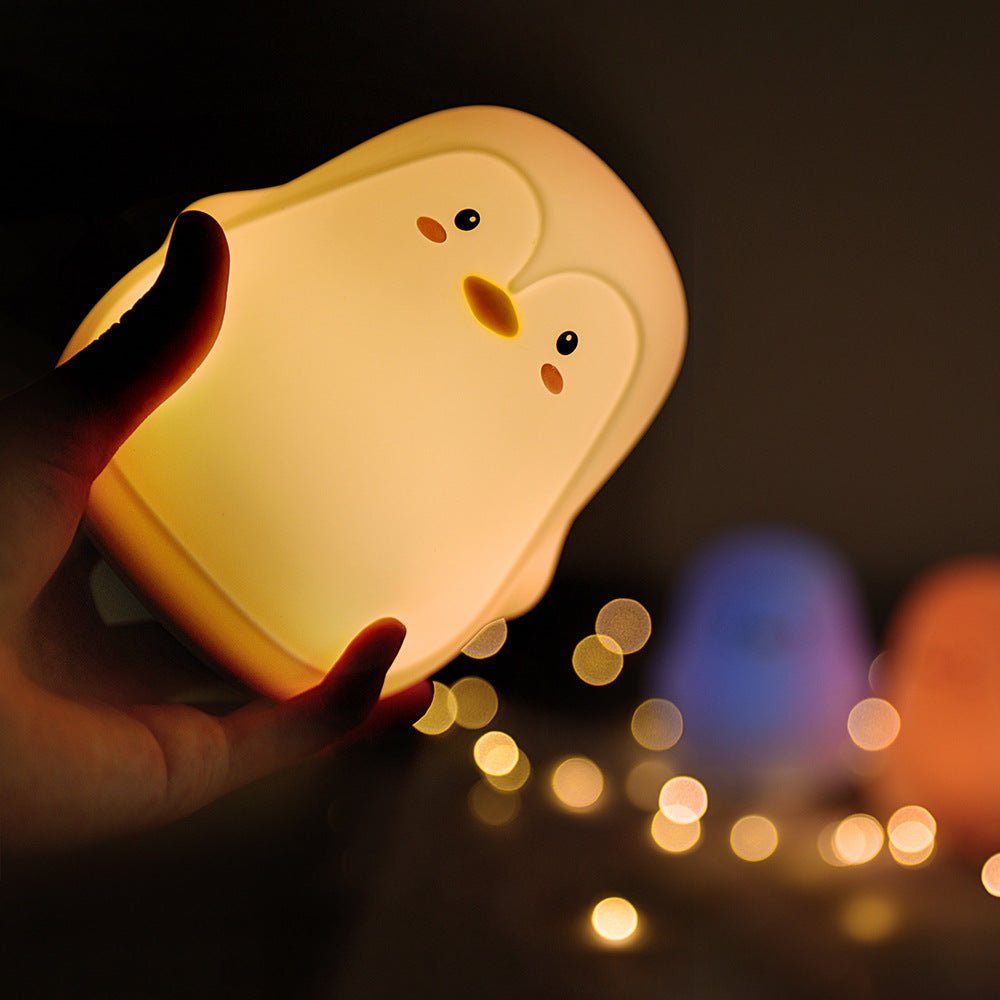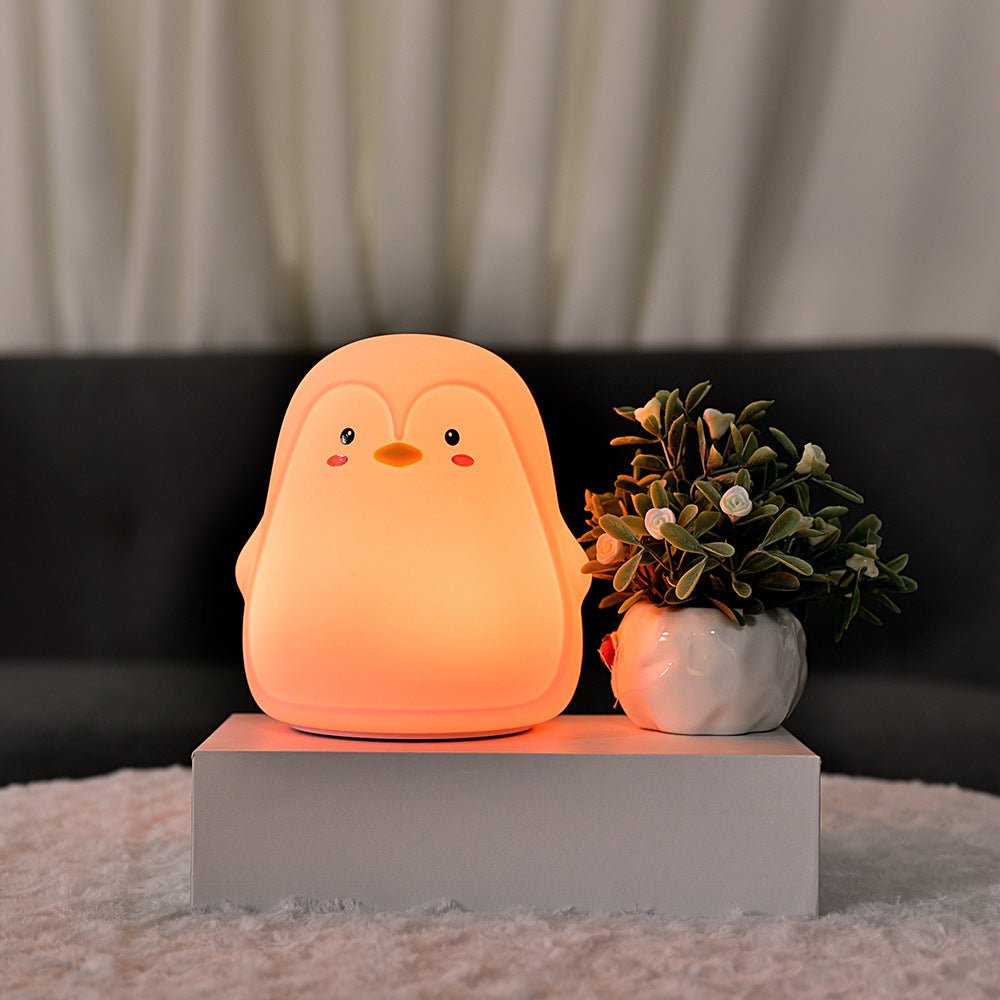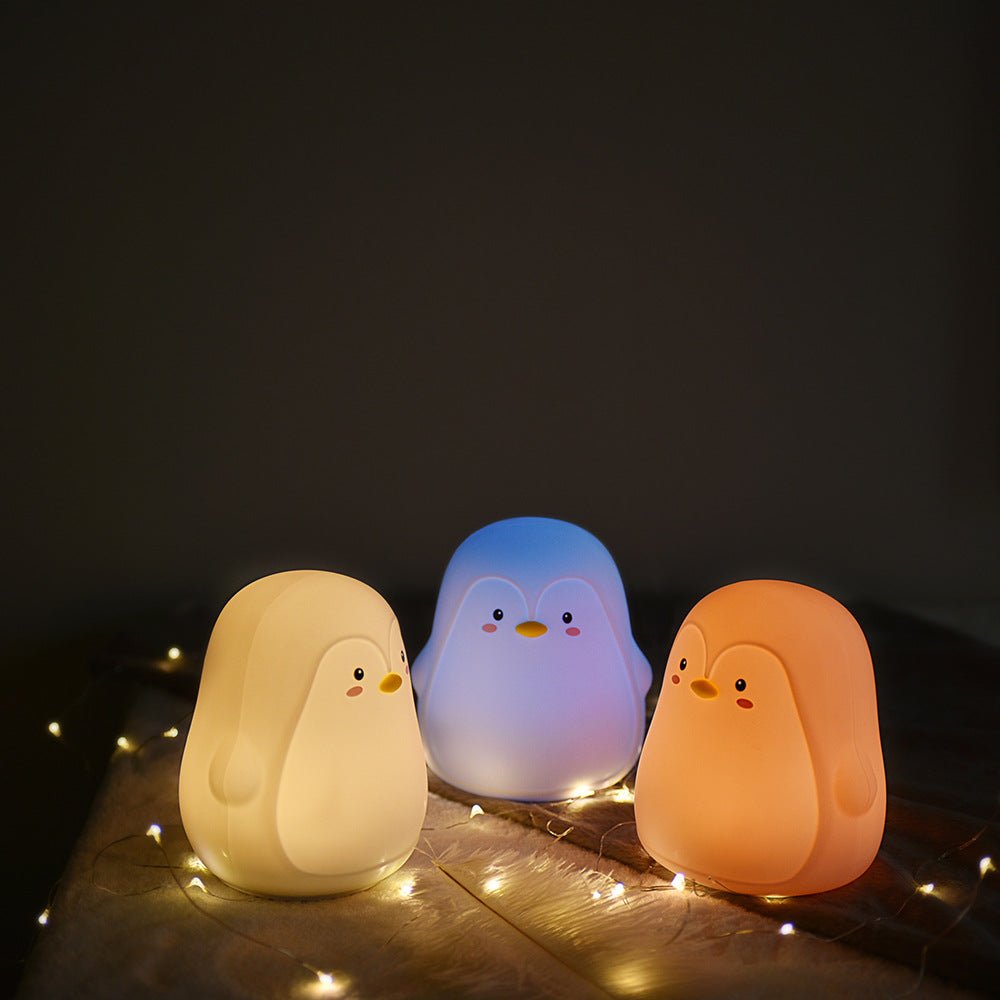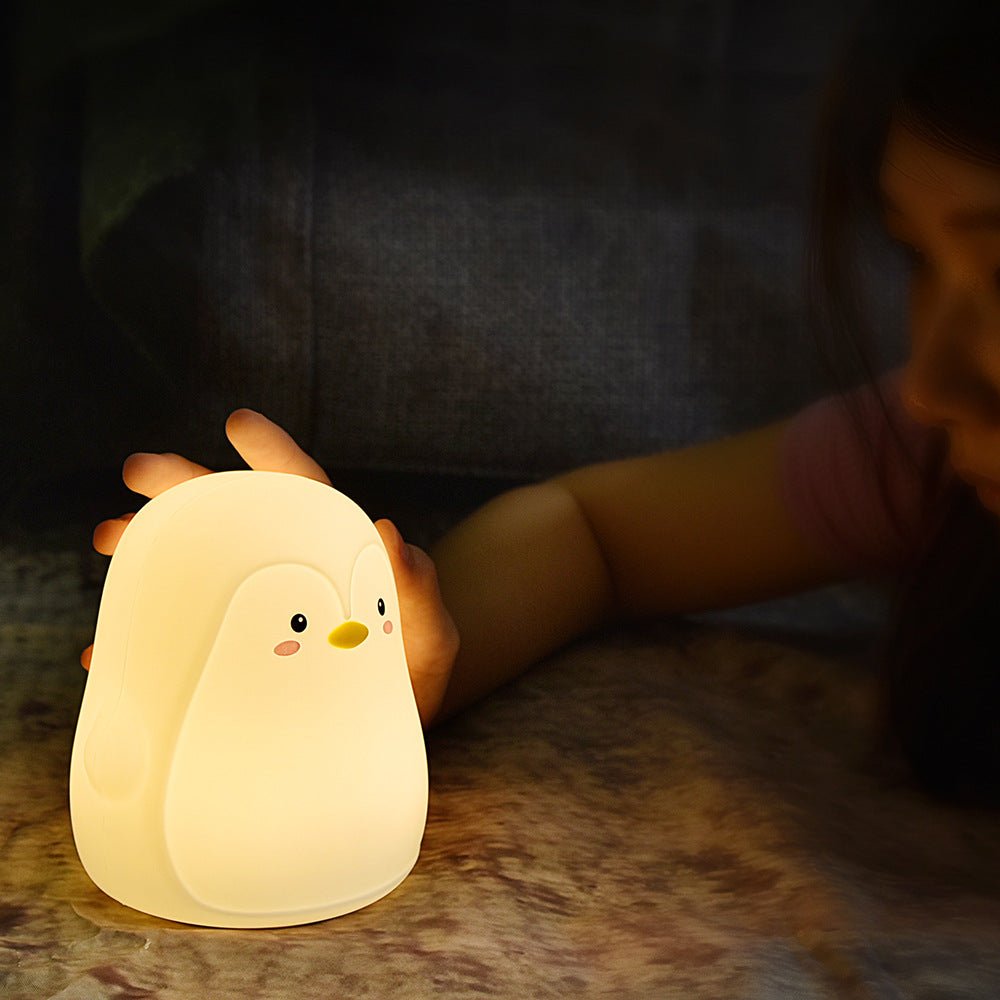 UNEEDE Penguin Night light , 7 color can be changed
---
Cute Kids Night Light Decor
Penguin night light is suitable for children of all ages. The soft lighting will not affect the child's sleep. 
Best Gifts 
Perfect birthday and Christmas gifts
Kawaii LED Nursery Lamp
Tap the ON/Off button to turn on the lamp. Flap the penguin to select among standard warm light mode or 7 color rotating mode, you can stop on any color that you like. Penguin night lights are incredibly durable and easy for kids to use at bedtime.
Silicone Night Lights
100% baby safe friendly BPA-free material, fun and . Kids can play with it and don't worry about breaking it!
Rechargeable Nightlight Kids Room Decor
The lamp can be charged by micro-USB. After fully charged, the standard warm light mode can last for about 8 hours, and the multi-color lights can be used for about 6 hours in breathing mode.
---