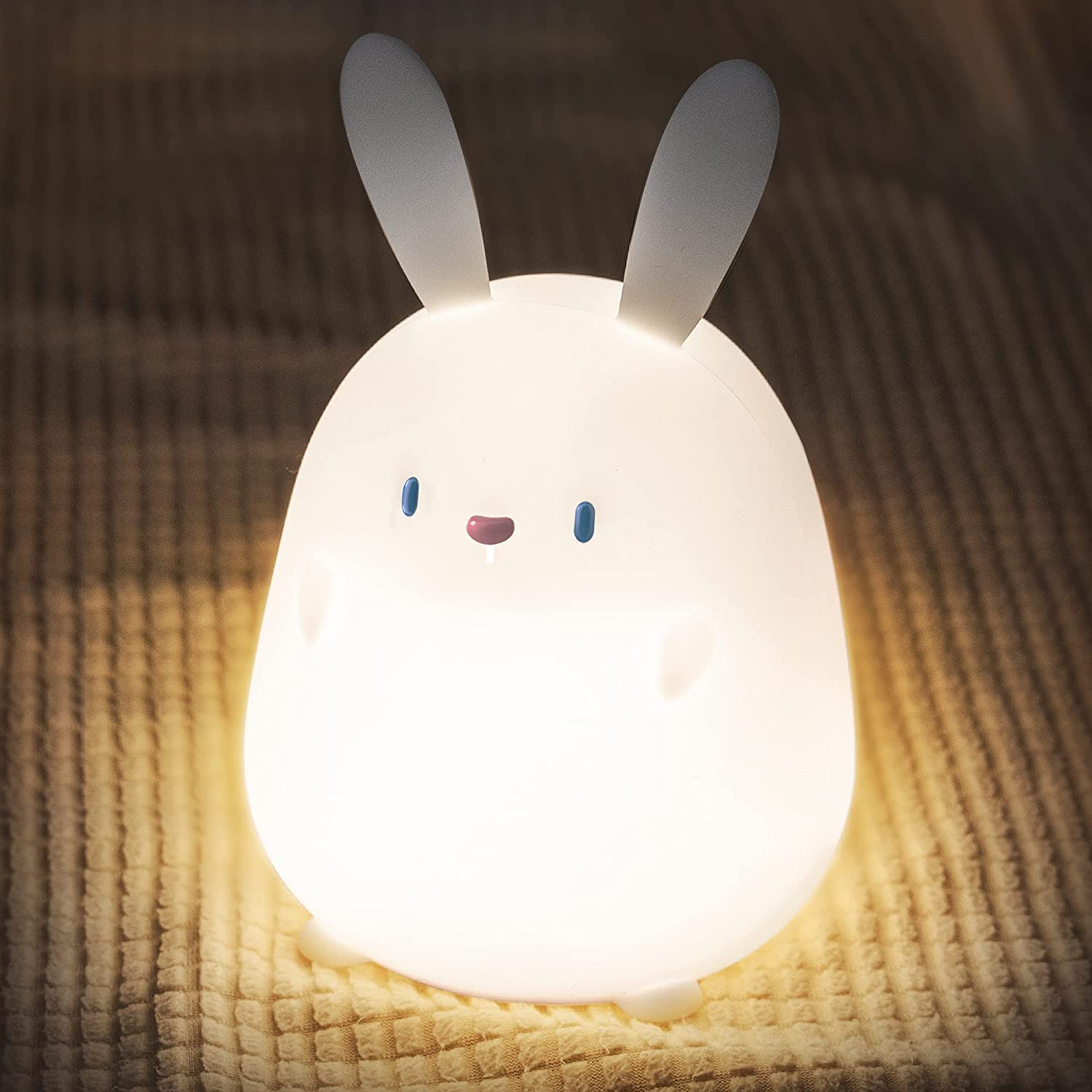 UNEEDE Cute Bunny Night Light
---
🐰Safe Kids Night Light & Warranty:
All the UNEEDE night lights are RoHS and CE certified that are 100% safe for your kids. UNEEDE Bunny Night Light supports a 90-day return policy. We guarantee to reply within 24 hours, please feel free to contact us.
🐰Soothing Baby Night Light for Sleep:
Are your kids afraid of the dark? Is your bedroom lamp too bright to fall asleep? UNEEDE orrabie night lights create a warm and soft light that dispels darkness, soothes baby's emotions, and accompanies kids of all ages to sleep, which means moms and dads can get a good sleep too. Never worry about sleep problems again!
🐰Nursery Night Light for Bedroom:
(1) The bunny lamp has a 20-minute timer by which moms no longer need to turn off the bunny light at night.

(2) The rabbit night lamp also supports 2 levels of brightness adjustment to meet different needs.

(3) The portable night light can make little boys and girls no more scared to go potty at night.
🐰Rechargeable Night Light for Kids:
The Rechargeable night light comes with a USB-C charging cable. Rabbit Lamp can be used for up to 56 hours with a full charge (4 hours), which means that it can guard babies or kids all night long.
🐰Cute Gifts for Kids of All Ages:
The super cute bunny lamp has a fun on/off design. It turns on/off the cute lamp by touching/tapping/squeezing. The cute night light is not only a great birthday or Christmas gift for your kids, but also a perfect helper for moms to nurse or change diapers for their babies in the middle of the night.
---